Newsletter Sign-up
Are you a celebrity?
#kiddingnotkidding
The idea that biochar can legitimately help the world in a way that seems to be overlooked is concerning. "Better Soil. Better World." is a real and actionable concept. It's simple… when our audience sees the benefits of biochar through the lens of a celebrity it adds credibility to it. How about Ryan Reynolds? We heard that he knows Hugh Jackman. Maybe he could introduce us to Mr. Jackman. Morgan Freeman would be amazing! Oprah, for sure. Somebody, please get Brad Pitt on the horn! We need some love from the special people who know they can influence the world. Please contact us here.
Not a 'celeb'? No worries… If you believe you have a 'sphere of influence' in this world and can help us we want you to share the biochar message. You really can do a lot to help us educate others about biochar.
The Wakefield Sensibility
The kind of person you would find at Wakefield is someone who cares about the world and the people that make it great. We mean that sincerely. Wakefield is a company with a pure love for growing great gardens, tending beautiful yards and making the world a better place. The whole concept of "Better Soil. Better World." perfectly describes Wakefield's spirit and ambition. We know what we are creating with our biochar product and we know why we are making it.
So, maybe you have a little bit of that 'Wakefield' swagger in you, too. Do you want to have a great garden and do you wish you could do just a little more for our environment? Do you love to watch the tomatoes grow on the vine and do you love to see the flowers bloom in the spring? Maybe the idea of "carbon sequestration" seems like a deep dive back into a high school science class you wish you could forget but you understand the basics of it — put biochar into the soil so we don't put carbon dioxide into the air. It's a win/win situation. Your backyard is gorgeous and your children's children's backyard gets a fighting chance, too. If what we just described matches you even a little bit then you definitely have that swagger.
Be a part of the Wakefield crew just by applying the same sensibility to your world. Small decisions make a huge difference and we know that there is a better world emerging from right under our feet. Use biochar products and help your soil find its natural power. We sincerely appreciate it!
The Wakefield Difference
We are absolutely proud of our Biochar Soil Conditioner.
It's great stuff… but why are we different than other soil conditioners (soil conditioners = stuff to help your garden grow). The first point is the obvious inclusion of biochar. Biochar unlocks the full potential of your soil, your seed and the plants that will grow.
But, here is the problem… it is not a replacement for your soil. We hate to bring down the fun-meter on this party. When you open a bag of Wakefield Biochar Soil Conditioner you won't see an ethereal glow and rainbows. Biochar is very, very helpful but we want you to use it correctly. 
Want to find out more about being a part of the Wakefield movement?
Email us. We will respond.
Proud Member Of…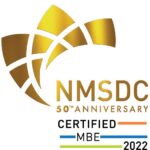 NMSDC – National Minority Supplier Development Council 
The NMSDC Certification Policy and Procedures are firmly adhered to by its 23 regional affiliate councils (or RMSDCs) for the certification of minority–owned, managed and controlled businesses. Wakefield BioChar is proud to be a certified minority-owned business with the NMSDC.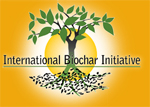 International Biochar Initiative
IBI promotes good industry practices, stakeholder collaboration, and environmental and ethical standards to foster economically viable biochar systems that are safe and effective for use in soil fertility and as a climate mitigation tool.