Use Premium Biochar Soil Conditioner To Build Healthy Garden Soil For Years and Years
Wakefield Premium Biochar Soil Conditioner is an OMRI Listed, organic soil amendment to make the neighbors jealous of your lawn and gardens. Made from soft pine wood, biochar is an organic solution that reduces the need for chemical fertilizers and naturally increases microbial activity for the benefit or your flowers, plants and lawn. This is a long-term solution that will benefit the soil for 100's of years. All you need to do is mix it into existing soil to get started.
Healthier Soil
Vegetables and flowers are bigger and more abundant. Encourages microorganisms to thrive in your soil. Increases nitrogen and other important nutrients.
Water Retention
Retains water better than compost and peat moss
Absorbs Nitrogen
Increases microbial activity
Reduces the need for chemical fertilizers
Neutralizes soil pH
Maximizes crop yield
Improves seed germination
Accelerates composting
Long-lasting love for your soil
Benefits the soil for 100's of years
The Biochar Bonus!
Biochar helps reduce our impact on global warming.
Biochar returns carbon back to the soil that would've been released as CO2 into the atmosphere. This process is called carbon sequestration. Great for the soil health.
How To Use Wakefield Premium Biochar
Start by mixing it into your existing soil or with compost. Ultimately, you want biochar to be 10% by volume of the top 4″-6 of the soil. With most soils, you will use biochar to enhance your garden or lawn. Biochar is primarily used to provide a structure for microbes and good bacteria to thrive. The char contains a lot of micropores to hold water and nitrogen. This new ecosystem of increased microbial activity is wonderful for plant growth. Learn more about How To Use Biochar. Just a reminder, biochar is not intended to be used solely as a soil substitute.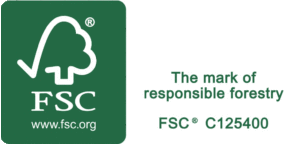 How much Wakefield Premium Biochar should you use?
A 1-gallon bag is great to broadcast over ~55 sq/ft. If you are able to mix it into the soil it would mix into the top 4 inches of soil for 8 sq/ft. The biochar should be mixed well so that it is evenly spread throughout the planting area. The best practice is to give the mix a day or two to allow the biochar to absorb as many nutrients as possible. Water a few times, too. Don't worry if you don't have time to let the biochar charge up with other materials. We recommend making sure you add water and recognize that biochar will absorb some water and nutrients initially. Just make sure any new seeds or seedlings have enough water in the first day or two.
Will you need more than a 1-gallon bag? You should consider our 1-cubic foot box of Wakefield Premium Biochar.
If you are only able to spread the biochar over the top of the soil it is recommended that you reapply for a few years to get the full recommended volume into your soil.
How can you use a 1-gallon bag of Wakefield Premium Biochar?
One gallon is best for 2-4 sq/ft of gardening mixed into the top 4″-6″ deep. A good guideline is to make the biochar equal ~5-10% of the total soil content in the area of application. Consider using a bag in any of these projects:
Flower pots
Flower beds and bushes around the house
Patching the lawn that needs reseeding
Apply to the root area of a tree that you want to plant in the yard
Add to an existing compost pile to speed up the composting process and reduce odors. Biochar is an amazing filter!
FYI… Not that this has anything to do with plants but you can also use about 2 cups of biochar in your cat litter and it will take away almost all of the odor.
And, here's the legal stuff…
Disclaimer and Limited Liability
This product is intended only as a consumer product and not a commercial growing medium. No warranty or representation is made, expressed or implied, concerning the results to be obtained from the use of this product if not used in accordance with directions or established safe practices. The exclusive remedy of the user or buyer, and the limit of liability of Wakefield Agricultural Carbon LLC or its affiliates, for any losses, damages or injuries resulting from the use or handling of this product shall be the refund of the purchase price of the product.