Wakefield Premium Biochar Is Your Organic 'Secret Weapon' To An Amazing, Healthy Garden and Lawn
A 1 cubic foot bag of Wakefield Premium Biochar is an OMRI Listed biochar made from soft pine wood and shipped out with the greatest care for consistent particle size and with low dust! Use it to improve the soil and establish long-term benefits for your plants, flower and lawn. Wakefield Premium Biochar reduces your need for chemical fertilizers and helps replenish the organic material in your soil.
Interested in bulk purchase options?
Find supersack delivery options of biochar for larger landscape, turf management and agricultural applications.
Healthier soil for better plant growth
Vegetables and flowers are bigger and more abundant. Encourages micro-organisms to thrive in your soil. Increases nitrogen and other important nutrients.
Drought resistance
Retains water better than compost and peat moss
Long-lasting love for your soil. Biochar will stay in your soil for years and years.
Benefits the soil for 100's of years
More Organic matter to develop a vibrant soil ecosystem
Biochar increases the amount of microbial activity and improves the overall organic ecosystem of your soil.
BONUS! Reduces Global Warming… seriously
Returns carbon back to the soil that would've been released as CO2 into the atmosphere. This is called carbon sequestration.
How To Use Wakefield Premium Biochar
Wakefield recommends mixing our Premium Biochar with organic material (compost, peat, healthy topsoil, etc) and water to optimize its benefit to your soil with the initial application. A great way to accomplish that is to mix with the existing soil for a few days before planting seeds. If you aren't able to blend the biochar prior to applying to the soil please don't worry! It's going to be great after a few days of interacting with the soil around it. If you can water the area a couple of times it does help. Biochar is not intended to be used solely as a soil substitute.
New plantings and prep for your garden soil
1 cu/ft bag is appropriate for an 8'x4′ garden mixed into the top 4 inches.
1-gallon bag is appropriate for an area 4'x2′ mixed into the top 4 inches.
Existing lawns, shrubs, trees and gardens
You can spread over the ground and rake it in thoroughly.
1 cu/ft bag = ~375 sq/ft
1 gallon bag = ~55 sq/ft
*Reapply each year for a few years to get the intended overall volume of biochar into the soil.
An alternative would be to apply a 50/50 mix of biochar and organic compost to the planting area. This new mix will work its way into the existing soil.
Not intended to be used solely as a soil substitute.
Gardens and Flower Beds
It is recommended that the top 4″-6″ of your raised bed garden is mixed with the Wakefield Premium Biochar Soil Conditioner. A good estimate is that biochar makes up about 10% of the soil that is used for planting. The remaining depth of your raised bed should continue with compost and topsoil amendments.
If the top 4 inches of your 4′ x 8′ raised bed garden needs to be mixed with biochar we recommend one cubic foot bag.
Here's the math:
Top 4″ of a 8'x4′ raised bed: 10 2/3 cubic feet of soil
10% of the soil should be biochar: 1.1 cubic feet of biochar
1 cu/ft bag of Wakefield Premium Biochar = a good mix for top 4″ of a 8'x4′ raised bed garden
Pots
For seeding trays and pots the Wakefield Premium Biochar Soil Conditioner is designed to provide the best possible growing conditions for your seeds. Mix with the compost or potting mix in your pot. Potting mix amended with biochar increases aeration and the water that is available to the roots of your plants.
Lawncare
For existing lawns, it is best used after aerating your lawn. You really need to get this stuff into the soil… might want to rake it in and then water generously. For new lawns, mix the Wakefield Premium Biochar Soil Conditioner into the top 4-6″ of soil and then apply grass seed. Based on tests through the University of Missouri, a 5% mix into the soil down to the root zone can be optimal. See more on our Biochar Blog on this topic. Gently rake and turn the seed into the soil so it is well covered. Watering and additional coverage with straw is best determined by your grass seed provider's instructions for the best results.
Trees
Use in the area around the tree's root zone as best as possible. For seedlings, you will want to consider the area the roots will grow into and for trees planted with the burlap bag and ball of roots make your hole considerably larger than the ball and fill with the mix.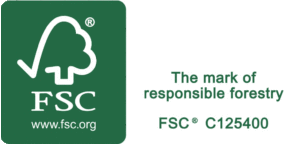 How can you use a 1 cubic foot bag of Biochar?
One bag is best for 30-40 sq/ft of gardening mixed into the top 4″-6″ deep. A good guideline is to make the biochar equal ~10% of the total soil content in the area of application. Consider using a bag in any of these projects:
8'x4' raised bed – Mix into the top 4″ of soil.
Flower beds and bushes around the house
Patching the lawn that needs reseeding
Apply to the root area of a tree that you want to plant in the yard
Add to an existing compost pile to speed up the composting process and reduce odors. It is an amazing filter!
How does it work in my yard or garden?
Biochar may look like charcoal but don't start dumping your fireplace ashes into your garden. The way it is manufactured creates a high carbon level and it is incredibly porous. All of those pours help retain water and provide a cozy home for micro-organisms to grow and survive off of the nutrients in the soil. Their interactions are a natural way to get nitrogen and other important elements back into the roots. As the bacteria thrive so does the natural processes that make your plants grow. (Insert the Circle of Life reference). Studies have also shown that the benefits of biochar also include reducing the possibility of disease in your soil.
And, here's the legal stuff…
Disclaimer and Limited Liability
This product is intended only as a consumer product and not a commercial growing medium. No warranty or representation is made, expressed or implied, concerning the results to be obtained from the use of this product if not used in accordance with directions or established safe practices. The exclusive remedy of the user or buyer, and the limit of liability of Wakefield Agricultural Carbon LLC or its affiliates, for any losses, damages or injuries resulting from the use or handling of this product shall be the refund of the purchase price of the product.