Bulk Biochar Available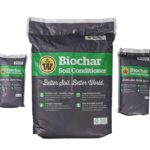 A large 'super sack' size bag (2 cubic yards) of OMRI-Listed Wakefield Biochar Soil Conditioner is made from pine wood. All bulk shipments of our super sack will be shipped by Freight. Find bulk biochar options with volume discounts on trailer loads. Contact Wakefield Biochar with questions regarding shipping service and estimated delivery.
Purchasing Information
IMPORTANT FREIGHT COST INFORMATION: This item is a larger bulk item that requires freight shipping services. If you complete your order through this website a Wakefield representative will contact you to confirm all shipping requirements. The actual shipping rate may vary pending confirmation of delivery location and special delivery requirements. A Wakefield representative will contact you if additional fees are required before shipping.
Contact a Wakefield representative for more detail.
Email: [email protected]
Phone: (229) 415-4105
A typical trailer load is 26 pallets with each pallet containing one supersack of biochar. Customers shipping outside of the continental United States must contact Wakefield customer service for actual shipping service and fees.
Biochar Application Rate 
Mix biochar into your soil up to 5-10% in volume. For example, a 1 cubic foot box is perfect for a 8'x4′ garden. You can also top-dress your lawn or field with biochar at a rate of 1 cubic foot per 375 sq/ft. For bulk application, a single acre of land can support up to 24 supersacks of biochar to reach 10% by volume for the top 4″-6″. However, with precision application along the seed row of your crop, the top required volume can be reduced to two supersacks (4 cubic yards) of biochar. For this reduced amount apply the biochar along a 6″ to 10″ wide path in the seed row.
Beneficial Characteristics Of Wakefield Biochar Soil Conditioner
Soil Health
Improves the ability of the soil to retain water, nutrients including nitrogen and allows for a healthier ecosystem for micro-organisms and good bacteria.
Remediation
The physical properties of biochar are also able to filter impure materials from moving through water runoff and into streams, lakes and other systems that may impact the public water supply.
Odor Filtering
Biochar is able to absorb gases including those released from animal manure. It is effective in reducing the odor generated by swine and poultry farms. In addition, the biochar that has been used for filtration can be returned to the soil full of nitrogen to benefit crop production.
Carbon Sequestration
The process that is specifically used to manufacture biochar for soil health is a carbon-negative system. This creates the added benefit of reducing the amount of CO2 that might have been released into the atmosphere.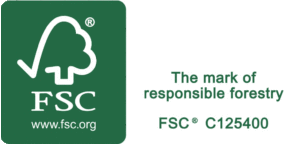 By buying products with an FSC® label you are supporting the growth of responsible forest management worldwide.
Wakefield Biochar is manufactured and shipped out with the greatest care for consistent particle size and with low dust! Use it to improve the soil and establish long-term benefits for your plants, flower and lawn.
Healthier Soil
Drought resistance
Long-lasting
Aeration
Reduces Need For Chemical Fertilizers
Neutralizes Soil pH
Maximizes Crop Yield
Improves Seed Germination
Accelerates Composting
And, The Biochar Bonus! Biochar Reduces Global Warming… seriously

Wakefield Biochar Is A Proud Member Of…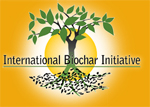 International Biochar Initiative
IBI promotes good industry practices, stakeholder collaboration, and environmental and ethical standards to foster economically viable biochar systems that are safe and effective for use in soil fertility and as a climate mitigation tool.
How To Use Wakefield Biochar Soil Conditioner
Wakefield Biochar needs to be mixed with organic material and water before it can fully benefit your soil. Mix with the soil for a few days before planting seeds. Ideally, you should water the mixed soil a few times. It is best to mix with natural soil mixes like compost, peat moss, or healthy topsoil. Biochar is not intended to be used solely as a soil substitute.