The Benefits Of Biochar From Biosolids
Biochar can be prepared from the pyrolysis of different organic feedstocks such as wood, biomass crops, agricultural by-products, yard waste, and biosolids. In recent years, pyrolysis of biosolids has become a noteworthy technique for managing the biomass.
Pyrolysis of biosolids has several positive aspects, including the production of energy and biochar.  Wakefield KickStart has most of the same characteristics as biochar obtained from typical biochar feedstocks, like wood chips or waste crops, with the added benefit of a higher concentration of inorganic matter. Specifically, its availability of N and P.
With Wakefield KickStart charged biochar present in the soil mixture, its contribution to the physical nature of the system may significantly improve:
texture, structure, porosity, and
consistency of the soil
pore-size distribution
particle-size distribution
density and packing
pH, electrical conductibility
nutrient availability
water retention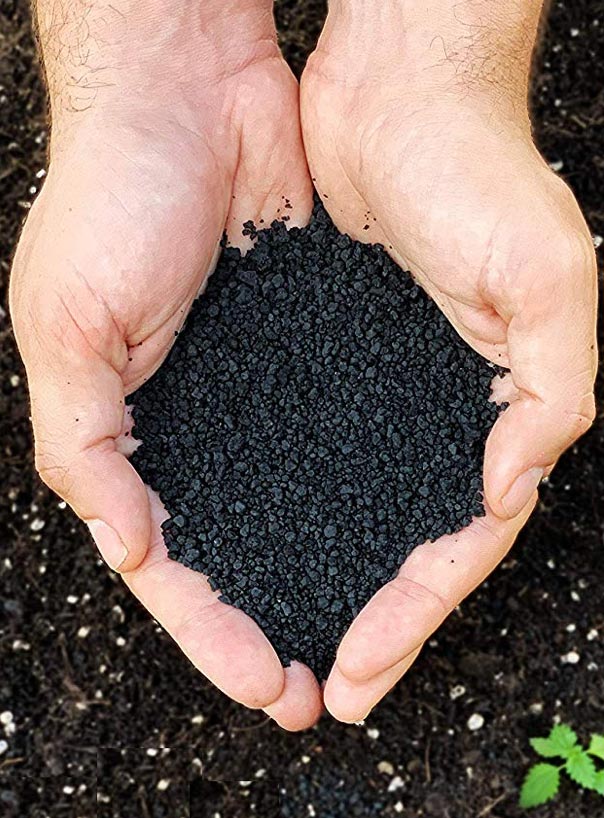 About Wakefield KickStart
Thanks to the high level of nutrients, using KickStart helps to decrease the amount of fertilizer needed. The surface area of KickStart creates good water retention in the soil, which reduces water use, especially in sandy soil.
Several studies on the KickStart biochar exhibited biochar's positive effect on the leaching and bioavailability of nutrients in the soil. These nutrients are generally held in the biochar and not spread through the soil.
These characteristics make Wakefield KickStart a great soil amendment for sandy soil with limited water retention and a lack of nutrients.