Peruse this collection of academic publications, news articles, research presentations, and other media and learn how biochar can benefit both you and the planet.
Trees & Plants
Remediation
Wakefield knows that joining the organic gardening community can be overwhelming. Scientific jargon and companies vying for consumer favor make doing research feel like a chore instead of a hobby. We want to change that. The purpose of our Biochar Research section is to allow gardeners, students, environmentalists, and anyone else interested in the science of biochar to easily find the information they need. Whether you're improving your personal garden or tackling the task of reducing greenhouse gas emissions, Wakefield wants to make learning about biochar easy!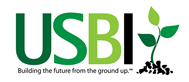 LOOKING FOR MORE BIOCHAR RESEARCH?
Find even more great biochar research in the USBI Learning Database. The US Biochar Initiative Learning Database includes videos, fact sheets and a collection of biochar documents and research papers from university extension services that provide guidelines for specific biochar applications. This is a comprehensive collection of biochar research. The USBI is a not-for-profit organization promoting the sustainable production and use of biochar through research, policy and technology.
Visit the USBI Learning Database